North America sure knows how to turn on the chill factor, which is why we couldn't be any more excited about the spring season which is about to bloom. Say goodbye to combersume coats and bitter nights, and hello to plenty of sun and a host of cool gay parties and festivals across the continent. From cultural events in Toronto to dreamy beach sessions in Miami, we've gathered the 'hottest' events to hit North America this season, certain to bring you out to play - in the sun.  
What? Miami Beach Gay Pride
Where? Miami Beach 
When? April 01 - 07
Welcome to Miami! Nothing quite resonates with sun, sand, and boys more than Miami Beach, and what better way to welcome the warm season than with one incredible pride on the sands of the iconic beach? 2019 will mark the 11th anniversary of Miami Gay Beach Pride, and some 80,000 enthusiasts are expected to attend. For an entire week, you can look forward to a Pride Festival on the last two days, as well as one momentous pride parade along Ocean Drive to conclude everything on the Sunday. This is one of the first prides of the season, so get packing and embrace your inner rainbow! 
What? White Party
Where? Palm Springs
When? April 26 - 29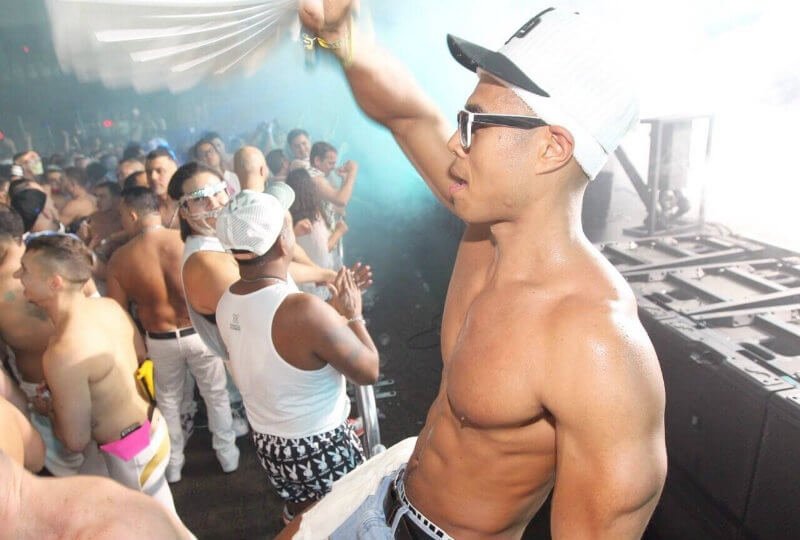 ©Facebook/White Party Palm Springs
It may come as a surprise to some, but secluded Palm Springs is a hugely popular gay destination in the USA, attracting thousands of people from the LGBTQ community year-round. It makes sense then that this desert oasis is host to several gay events, including the renowned White Party. 2019 will welcome the event's 30th anniversary, and it promises an incredible line-up of top DJs, including Nina Flowers and Blacklow. This will also be the first year in the event's history, that a pool party will feature, so be sure to pack your sexiest swimmers and splash to White Party Palm Springs 2019.
What? Purple Party Weekend
Where? Dallas 
When? May 09 - 13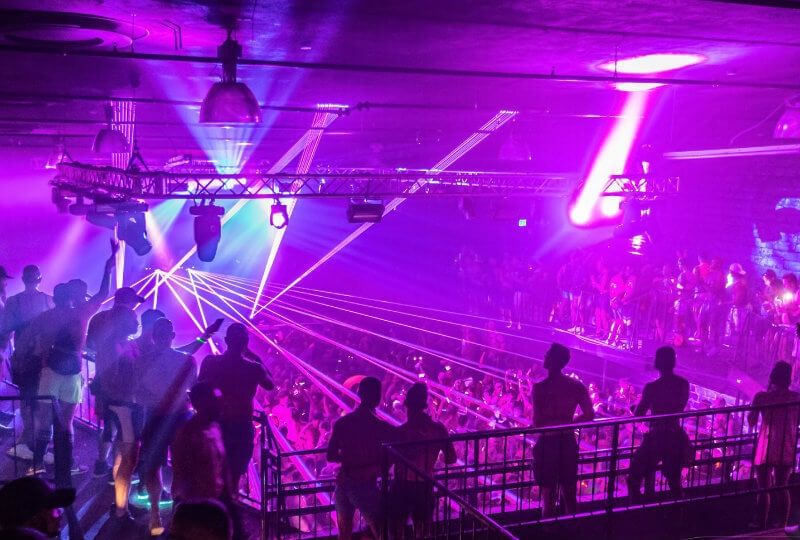 ©Facebook/Dallas Purple Party - Denis Largeron
Ready to see purple for days? Get yourself to Dallas for Purple Party Weekend, and come out in color for the new season. As far as gay events in Dallas go, this is a frontrunner. Taking place at the Aloft Dallas Downtown Hotel, you can look forward to four days' worth of parties curated by big-name DJs. What makes Purple Party Weekend so special, however, is the fact that it is a non-profit organization that raises funds for those living with or affected by HIV/AIDS. For Purple Foundation, its primary mission is to improve the overall quality of life for the local LGBT community. Sound good to us! 
What? Puerto Vallarta Pride
Where? Puerto Vallarta
When? May 20 - 26
When the sun is out, pride enthusiasts come out to play, and Puerto Vallarta Pride is just one of the fantastic Prides to hit North America this spring. This will only be the fifth edition of Puerto Vallarta Pride, but previous displays have proven that it is no stranger to throwing a good party. For 2019, the theme is 'Love Included', which aims to send a strong message of love, respect, and inclusion towards diverse members of our community. Along with the usual staples of the pride parade and pride opening party, you can also expect an after party and block party. If you have plenty of energy to release after a winter of hibernation, head to Puerto Vallarta Pride - you'll need it!       
What? International Mr. Leather
Where? Chicago 
When? May 23 - 27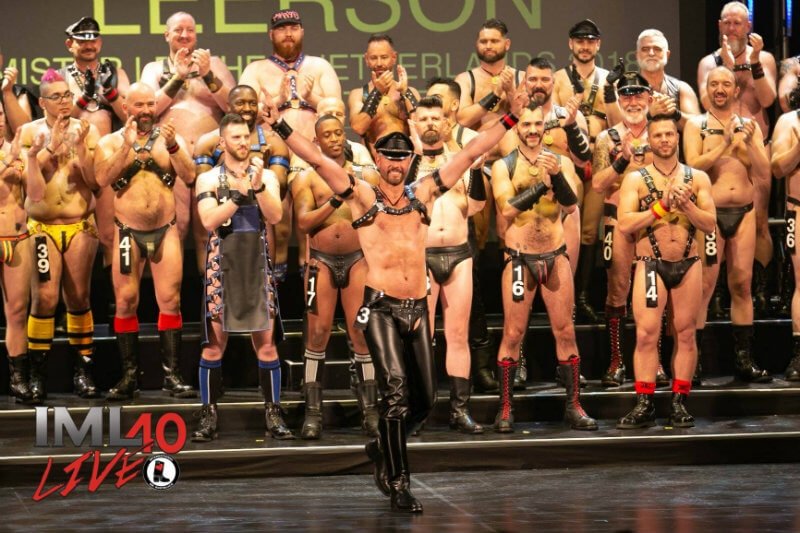 ©Facebook/International Mr. Leather Inc
Fan of leather? If you want to get some inspiration from the kings of leather, you need to venture to Chicago this May for the city's annual International Mr. Leather. As the name would suggest, IML concentrates on everything leather, with events ranging from leather markets and pop-up shops to the legendary Mr. Leather Contest. The five-day extravaganza will also comprise two large-scale evening parties including the IML Victory Celebration which will feature top DJs, and the closing Black and Blue Ball hosted at Chicago's historic house of blues. 
What? Toronto LGBT Film Festival 
Where? Toronto
When? May 23 - June 02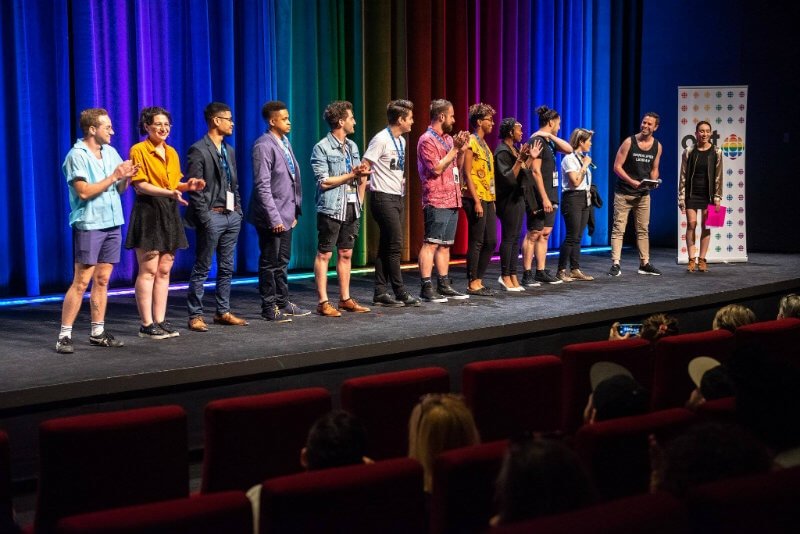 ©Facebook/Inside Out Film Festival
It's time to get your cultural hat on this May in Toronto, as the city's annual LGBT Film Festival will be returning for its 29th edition. Organized by Inside Out, the Toronto LGBT Film Festival aims to showcase stories which are pertinent to the community on screen. Blending narrative features, experimental films, and documentary features, the festival provides a unique opportunity to nourish the city's creative talent, all the while raising greater awareness for the local LGBT community. While spring should normally mean getting out into the sun, Toronto LGBT Film Festival is one worthy reason to stay indoors!  
What? Provincetown Pride 
Where? Provincetown 
When May 30 - June 02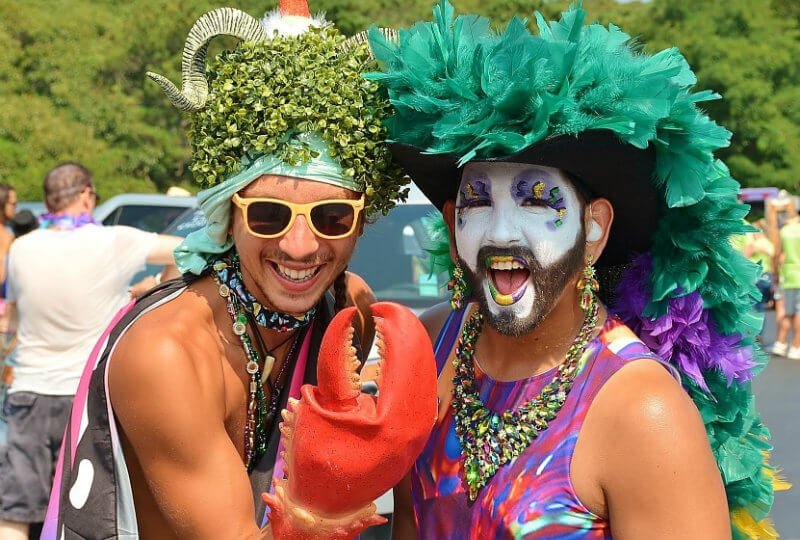 ©Facebook/Provincetown Business Guild
While your initial thoughts of gay hotspots in the USA may be San Francisco and New York, charming Provincetown in Massachusetts also continues to be a heart of LGBTQ culture. Despite its popularity among the gay community, Ptown surprisingly only celebrated its first pride in 2018. Nonetheless, its presence was felt in large proportions, and the event will be returning for its second foray this May. While the program for Provincetown Pride 2019 is yet to be released, we expect the opening pride party and flotilla parade to be returning for another year - sold!       
What? One Magical Weekend
Where? Orlando
When? May 31 - June 03
If you want to get a dusting of magic this spring, we suggest heading to One Magical Weekend in Orlando. Lauded as a new kind of pride, Magical Weekend takes place at Walt Disney World Parks, and promises international DJs, stunning evening events, and daytime pool parties. Saturday, June 2 is host to Red Shirt Pride Day, in which pride enthusiasts are encouraged to wear red shirts specific to the event, and show solidarity towards kindness and empathy. The main event on Saturday is Galaxy, which will transpire at House of Blues and will welcome international DJ/Producer Tony Moran. As the name suggests, the theme is Galaxy, so look forward to something 'out of this world'.  
What? World Pride
Where? New York
When? June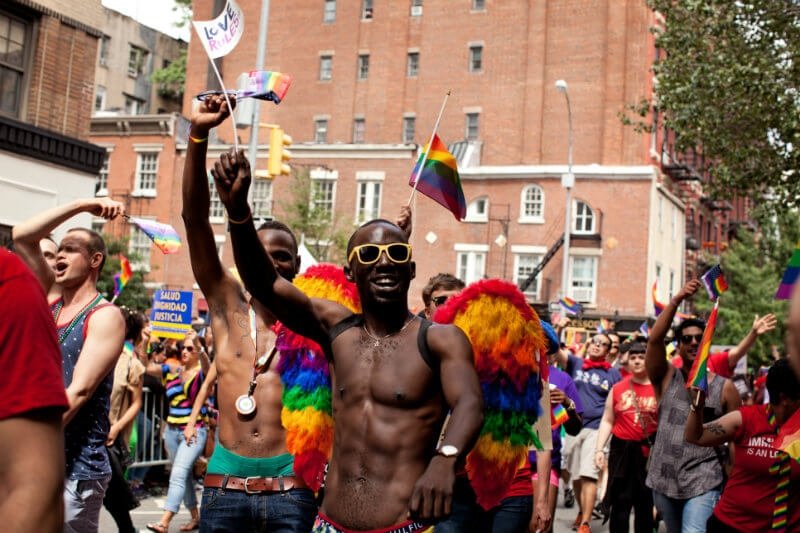 Sure World Pride is technically taking place in summer, but this will be such a momentous event of 2019 that we thought it was necessary to let you know all about it now. Following the success of previous World Prides, this year's edition will be hitting the Big Apple for the entire month of June. Commemorating 50 years since the Stonewall Uprising, World Pride NYC will not only celebrate current pride, but also honor those who fought for the LGBTQ rights we can be grateful for today. The month-long event will include loads of parties, popular Pride Island, and cultural workshops, all culminating to one incredible closing pride parade on June 30. Ready to make history together this season? 
Loved this? Check out the top gay events in Europe this spring and get some more inspo for the season. 
Cover image: ©Facebook/White Party Palm Springs