One of the gayest cities in Europe, Barcelona is an LGBT paradise that draws millions of people each year with its beaches and lively gay nightlife. But what about the alternative gay Barcelona scene? If the idea of grooving to Gaga or boogieing to Beyoncé in a muscle club is your idea of hell, listen up. Let us take you off the beaten path with our guide to alternative gay Barcelona.

There are over 40 LGBT bars and clubs in the Catalan capital, with the majority being in the Eixample district, aka the 'Gaixample' due to its high concentration of all-things-queer. While this makes bar-hopping a cinch, don't expect too much variation in venues and the soundtrack. For an alternative jukebox and vibe, head south into El Raval and neighboring Poble Sec.

El Raval is the most interesting and ethnically-diverse neighborhood in Barcelona. This gritty yet alluring hood is a melting pot of bohemia: artists, punks, skateboarders, writers, tattoo-parlours, hipsters… and, of course, prostitution, drugs and crime. Like anywhere in the city, watch out for pick-pockets, but be extra aware in El Raval, especially if you're worse for wear after following our alternative gay guide, hic!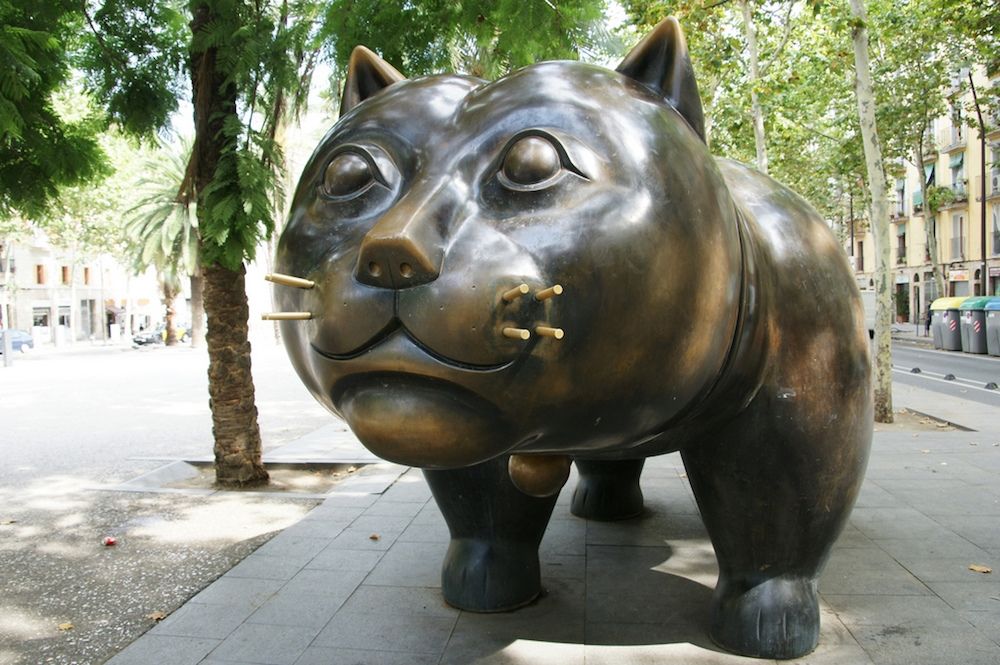 El Gato de Botero, Rambla de Raval © flickr/jaime.silva


El Raval: a history of difference
The history of this 'hood helps to explain its current-day personality. For years El Raval was (and still is) home to the displaced: immigrants, the impoverished, and, of course, the gays. Cabarets and brothels kept visiting sailors entertained, and in the 1930s famous gay writer Jean Genet, captured El Raval's day-to-day grime of life in his book Journal du Voleur (The Thief's Journal).

Genet is now immortalized in the city with his own plaza located near his old stomping ground. This backstory helps explain why this bustling barrio remains the hub of Barcelona's alternative gay scene today.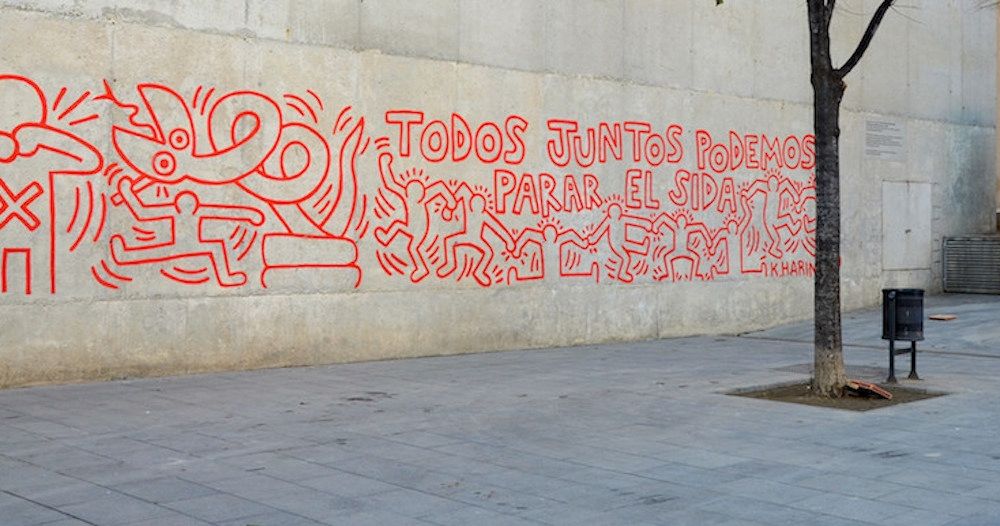 Keith Haring mural in El Raval © flickr/Franck Schneider
Alternative gay bars in Barcelona
While beloved gay indie spots such as La Penúltima and La Bata are no longer with us, new venues have popped up in El Raval to replace them. The fabulously trashy and ultra queer Madame Jasmin brings in the crowds with its 80s jukebox, kitsch interior and cheap drinks. If you're a Drag Race fan, the free nail varnish, glitter and make-up at the bar might tempt you (especially after a shot or five). A trans-friendly venue, the insane toilet wallpaper photo collage is reason alone to visit.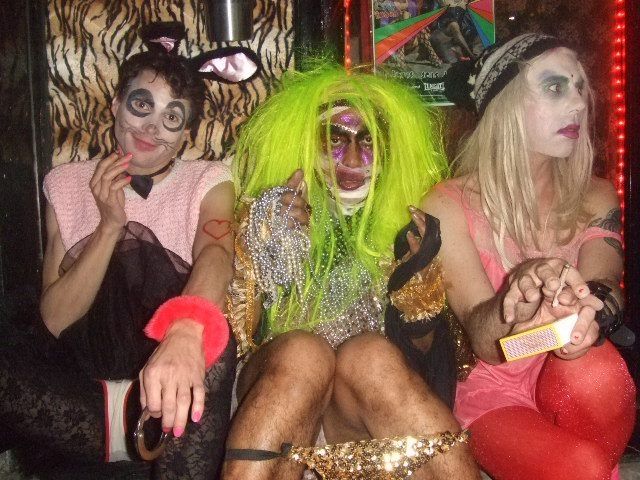 Just a regular night at Madame Jasmin © Facebook/Madame Jasmin


A hop, skip and jump around the corner is La Casa de la Pradera, another of Barcelona's alternative gay bars. What makes La Pradera unique is that's it's gay-girl friendly too; something refreshing in the gay scene in general, not just in Barcelona. 


El Raval is also home to La Concha, a gay and trans-friendly bar where you can sample a shisha pipe, and gaze at the walls adorned only with pictures of Spanish actress Sara Montiel. This place really is a unique piece of queer history.

If walking (or maybe just drinking) your way around this alternative gay neighborhood works up your appetite, lesbian-owned La Monroe is currently the queer Raval spot to stop and snack at (or just to sink a few more cervezas).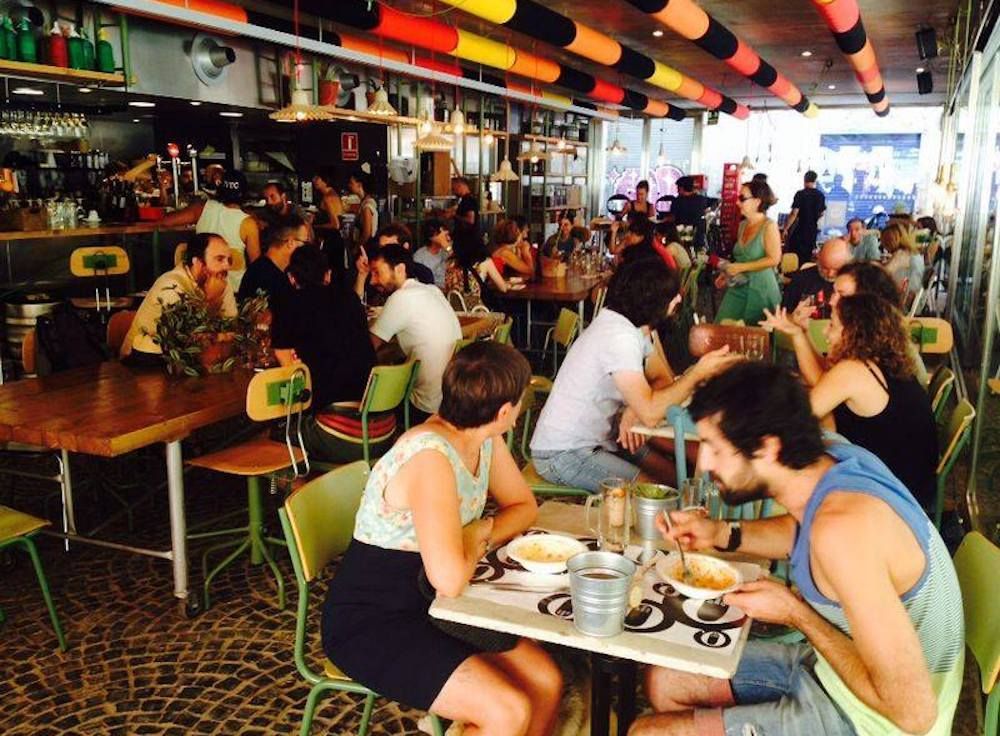 La Monroe © Facebook/La Monroe

It's attached to indie cinema Filmoteca de Catalunya, and tattooed, clad-in-black waiters will whet your appetite as much as the menu. Our recommendation? The nachos, they're a meal in themselves. Yum. Keep an eye out for Raval icon Monica del Raval, an oversized ex-hustler that has switched from hawking her body to cheeky calendars of herself.
Party on in Poble Sec

The next-door neighborhood of Poble Sec – or Poble Sexy as I prefer to call it – is also stepping up its pussy, gay-wise. La Federica is a small, vintage-style and attitude-free venue bringing in the bearded boys, and it also hosts small queer-themed art shows. Perfect for a pre-party G&T.

Nearby, Rufián bar is usually more chilled (it's great for chatting and they serve delicious bar snacks), but it does come more alive at weekends with late-night DJ sets and gay bingo on Wednesdays.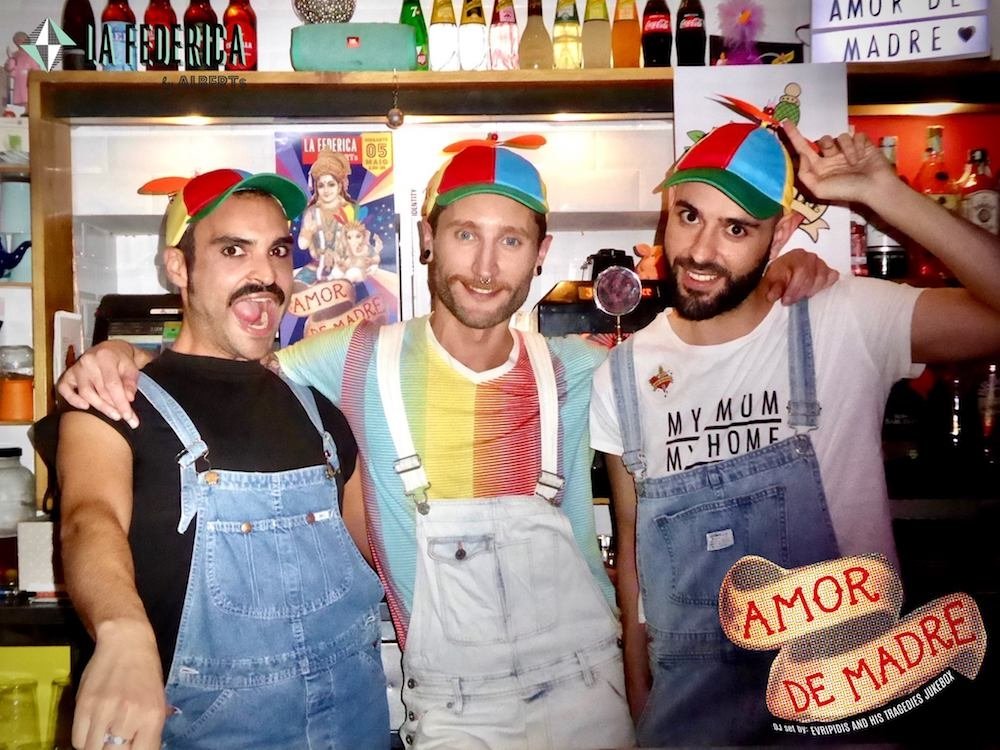 La Federica © Facebook/La Federica

Barcelona: alternative gay clubs
For all you anti-Circuit peeps, the city offers many options for dancing till dawn, and Poble Sec is home to many of the alternative gay clubs in Barcelona.


Expect lots of glitter, fluoro, electropop and beardy boys at La Ká, held in a former warehouse that gets very hot, sexy and sweaty. Meanwhile, Somoslas is a straight-friendly house and techno party that attracts big names from the gay DJ world.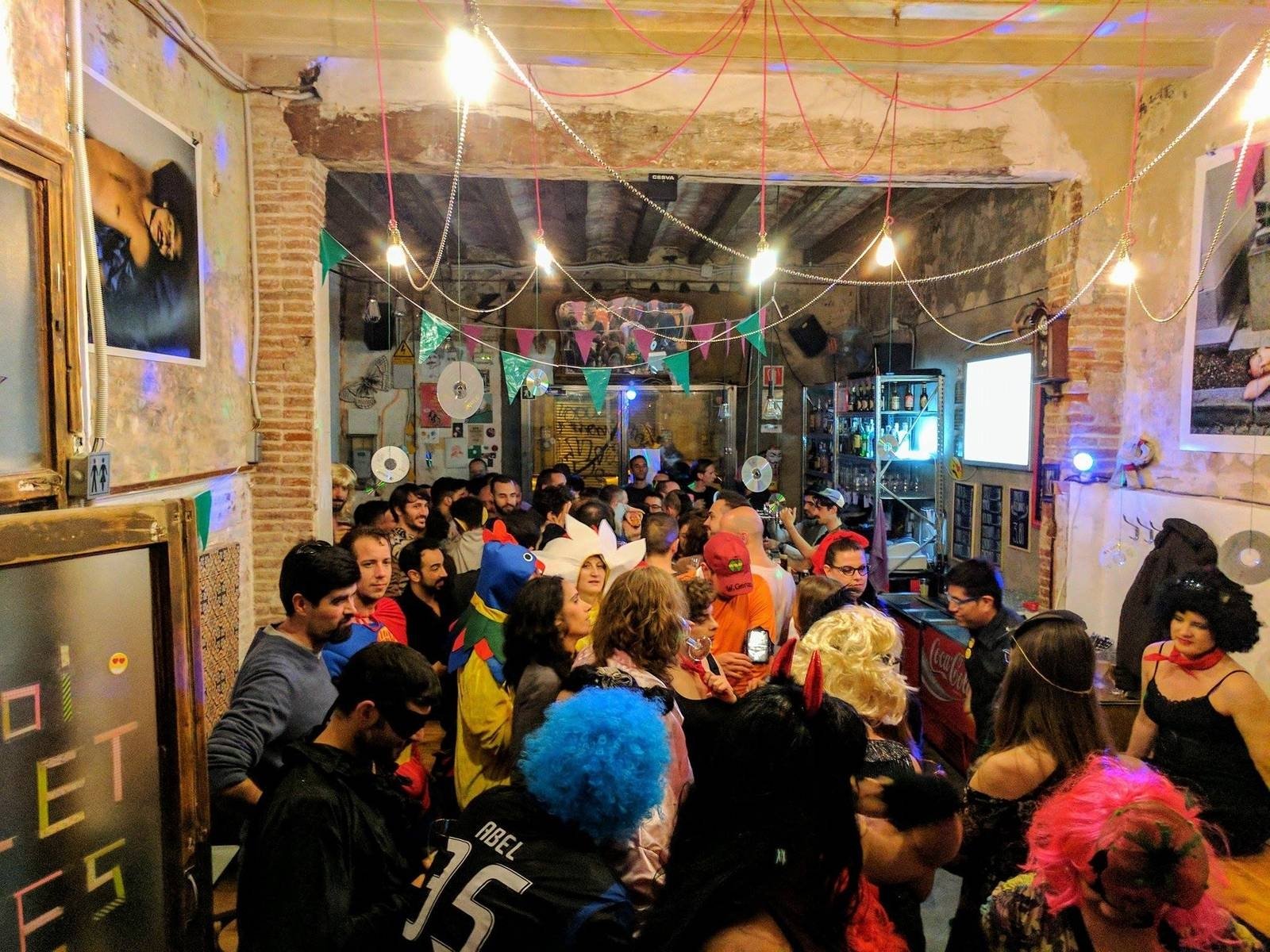 Rufián bar in nearby Poble Sec ©Facebook/Rufián
Meanwhile, the crazy Sunday tea-dance Churros con Chocolate brings gay boys from all over the city to Poble Sec and it's always packed tighter than Tom Daley's trunks. Expect shows, confetti explosions and every type of gay under the sun. Most of these parties are held monthly, so head over to the Events page to see what's on when you're in town and to make the most of alternative Barcelona! ●


Like this? Then check out the Top 10 European gayborhoods and Top 10 cities in Europe for a romantic gay break  Main photo: © Facebook/La Ká