While winter in Europe may get a bad rap from time to time, the cold season on the continent isn't all bad. It's a time when charming Christmas markets set up shop in local squares, and a time when many cities are blanketed in picturesque white snow. It is also the perfect occasion to venture on some well-deserved winter holidays. So you can spend more time choosing your winter holiday wardrobe rather than deliberating over where to travel, we've looked at misterb&b travel data to bring you the top trending destinations in Europe this winter. Think you'll be able to cover them all? 
Dublin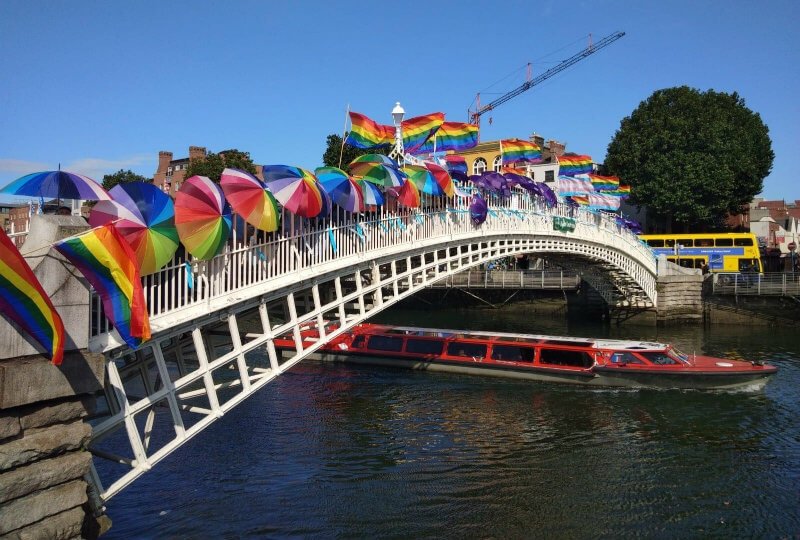 ©Facebook/Dublin LGBTQ Pride
When it comes to the best european cities to visit in winter, Dublin is a frontrunner. The Irish capital is probably best known for its extremely friendly people, who will make you feel like a local from the get-go. While Dublin has an average of 8°C over winter, the Irish warm their spirits in the city's many pubs that serve well-priced pints throughout the day. Along with its very active pub scene, Dublin has no shortage of gay bars and clubs. Since gay marriage was legalized in Ireland in 2015, the country's capital has gone from strength to strength in terms of its LGBTQ scene. Find out for yourself, and head to Dublin this winter.
Copenhagen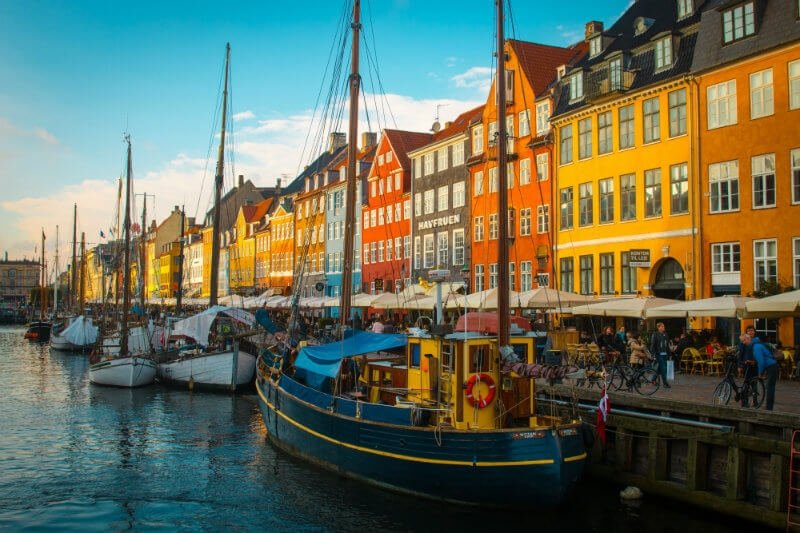 You don't need us to tell you to venture to Copenhagen this winter, you should already have it penciled into your travel itinerary. Denmark's capital of cool is cementing itself as perennial favorite in terms of top destinations to visit in Europe, so why should you be missing out on this crowd favorite? Renowned for its international food scene, colorful buildings, and extremely open attitude to life, you're certain to leave Copenhagen with a satisfying flavor that won't dissolve anytime soon. With a host of gay bars and clubs operating throughout the week, you're guaranteed a good time in Copenhagen.
Athens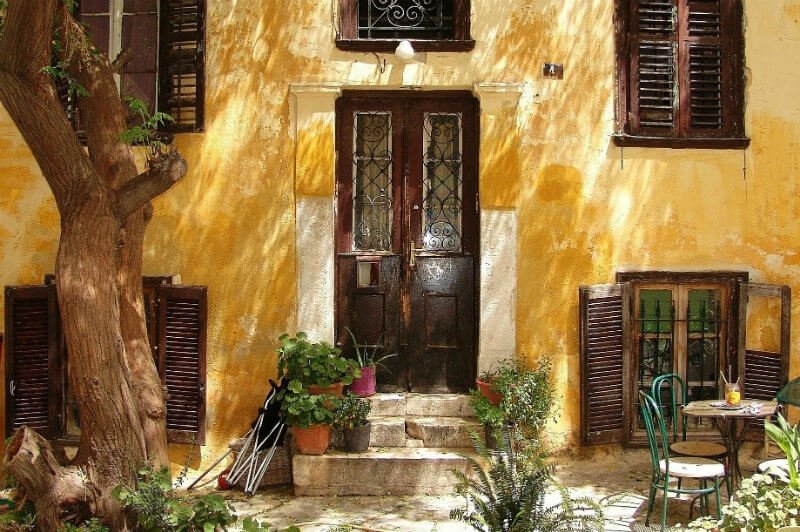 As far as winter sun holidays go, Athens is a solid choice. With an average temperature of 14°C, and limited rainfall over the course of winter's three months, Greece's capital is the kind of city where you can actually catch up on some vitamin D! From its iconic architecture to its dreamy, fresh cuisine, Athens is one of those places that you can settle into very easily. While Greece as a whole still remains quite traditional in terms of its LGBTQ scene, you can find you dose of rainbow in Athens' Gazi district. Who knows, you may just meet your very own Adonis in one of the local gay bars. Test your chances with a gaycation to Athens now.
Milan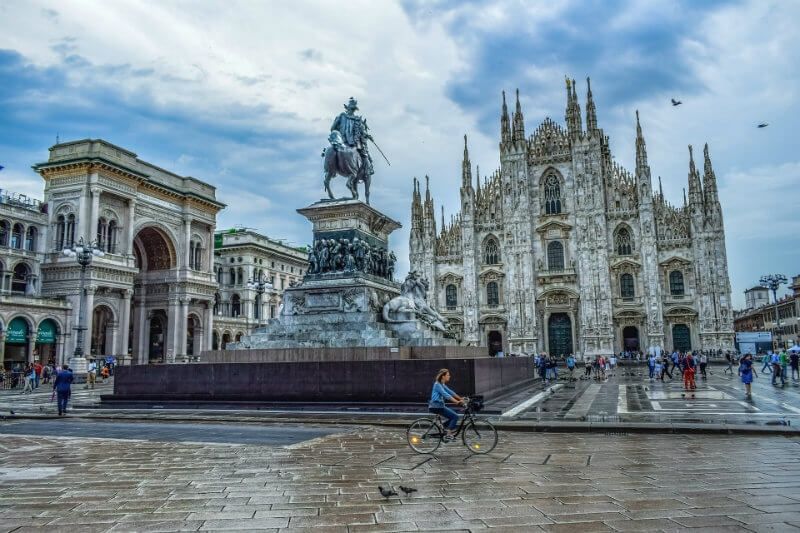 Grab your best coat and scarf, because Italy's capital of fashion is waiting for you. Coming in our list of best winter holiday destinations in Europe, Milan offers all the essentials for a top gaycation this season. After you've snapped a selfie in front of the city's iconic Duomo, and strolled through the elegant Galleria nearby, dig into a tasty serve of risotto - a dish which is typical to the north of Italy. An added bonus of Milan is that it's Italy's gayest city, meaning you will be at no shortage when it comes to finding the right places to go out. Most gay life is concentrated in the Porta Venezia neighborhood, so pack your bags and we'll meet you there!
Maspalomas 
When the cold season hits Europe and you're craving just the odd bit of sun, what do you do? Head south of course! Positioned on the idyllic island of Gran Canaria, in the Canary Islands, Maspalomas trumps it as far as top locations in Europe go. Offering an average winter temperature of 21° along with some incredible beaches and towering dunes, you can hardly call this a winter getaway. This island in the sun has also become a perennial gay hot spot, with gay life concentrated in the one area: Yumbo Center. Here you can appreciate gay restaurants, gay bars, gay cruising spots, and a whole lot more. Could things be any easier?
Budapest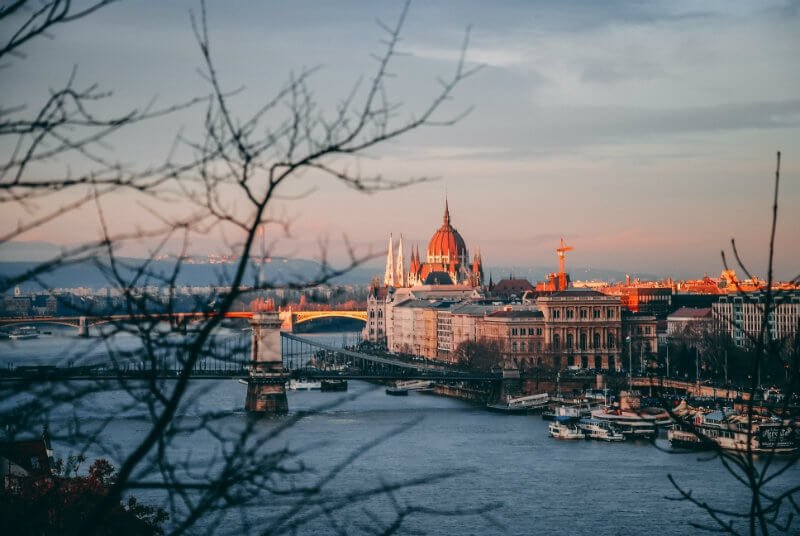 We're not going to lie to you, Budapest can be extremely cold in winter. In fact, the average temperature in winter oscillates around 3°C. But don't let its chilly front deter you. Dig a little deeper, and you will discover just why Budapest has become one of Europe's favorite cities to visit - even in winter! As well as its UNESCO world-heritage sites and unique ruin bars, the city surprisingly offers a series of gay bars and clubs, which are located on the Pest side of the river, in particular in the 5th, 6th, 7th, and 9th districts. Grab your warmest coat and start packing for your next gaycation to Budapest now.
Nice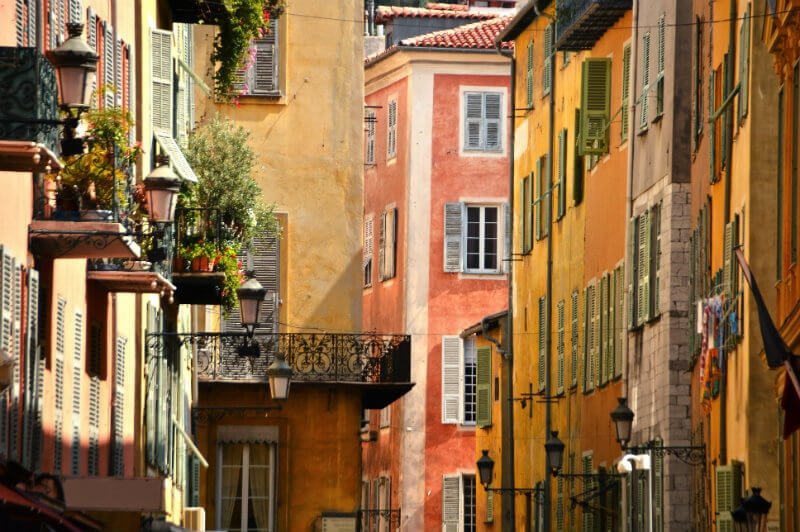 While Nice simply beckons a summer vacay thanks to its dreamy coastal location on the Med, we're here to tell you that this southern city of France can still show you a good time in winter. The crowning jewel of Nice is arguably le Vieux Nice - the city's old town. Enjoy a windy labyrinth of cobbled alleyways that open out onto colorful squares, from where you'll catch the odd glimpse of sea. Along with this, the city is also building a reputation as a bit of a gay hotspot, particularly on Rue de Bonaparte - a street that is wedged between the Old Town and Harbour. Find out for yourself, and travel south to Nice this season.
Prague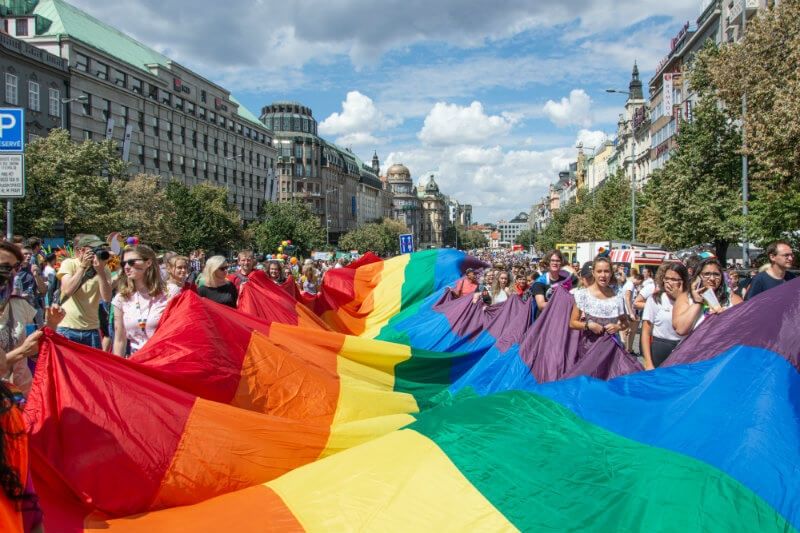 It comes as little surprise that Prague features on the list of the best winter holiday destinations in Europe. Often referred to as the Paris of the east, the Czech capital will serenade you with its stunning architecture, liberal attitude, and of course its beer. Spend your day wandering through the city's old town, then grab an Instagram-worthy selfie on picturesque Charles Bridge. Prague is also unexpectedly making great progress in terms of its LGBTQ scene, with the majority of gay life populating the lively Vinohrady neighborhood. So start packing, and prep your stomach for plenty of cheap beer in Prague!
Florence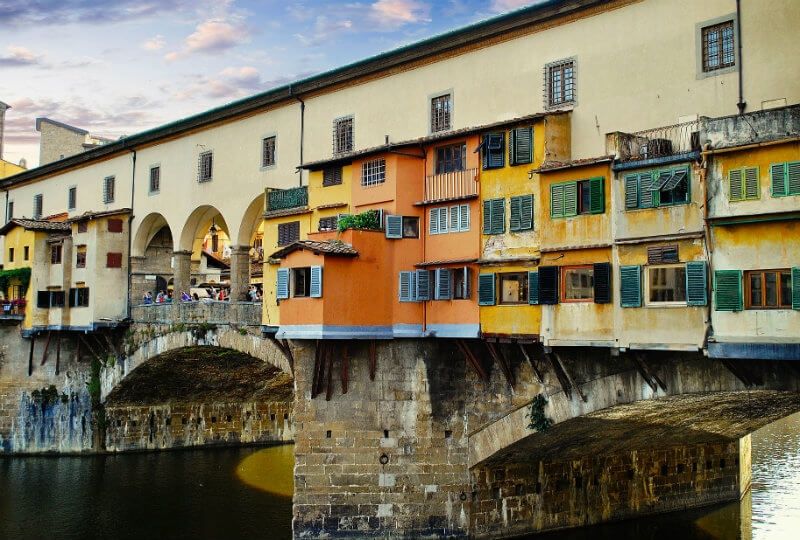 Florence is one of those cities where dreams are made of. While Venice and Rome may sometimes steal Florence's thunder, this historic city in Tuscany continues to woo hearts thanks to its world-renowned art and traditional food scene. If you are looking for a winter gaycation that lends itself to something romantic, Florence is for you. Catch a sunset hand-in-hand on Ponte Vecchio, then settle in for a hearty meal at one of the city's many trattorie. As far as gay cities in Italy go, Florence does not offer a scene comparable to those found in either Milan or Rome. Nevertheless, its reasonably relaxed way of life will ensure you spend an enjoyable gaycation here.
Valencia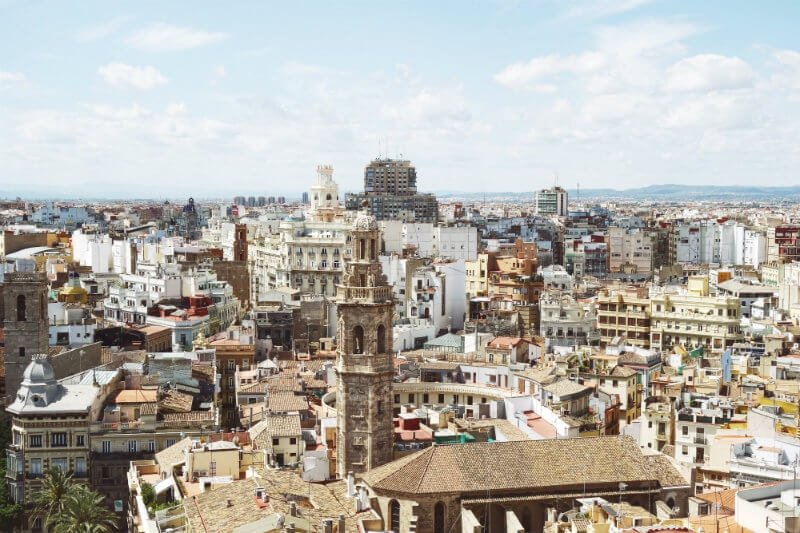 Spain may be best known for its popular cities of Barcelona and Madrid, but if you're craving a bit of fun in the sun this winter, you should definitely put Valencia on your travel bucket list. Along with a temperate mediterranean climate and a series of futuristic structures, Valencia is also home to a thriving gay scene - it is Spain's third largest city after all! If you are looking to do your winter gaycation in Valencia the RIGHT way, you should make time for a night out at popular gay club, Deseo 54. The two-level venue offers a stellar light and sound system, and regularly welcomes international DJs throughout the year. Will we be seeing you in Valencia this winter?
Inspired to travel through Europe? Find out where the best gayborhoods are on the continent