Let's not beat around the bush, 2020 has been pretty rough! With the Covid-19 pandemic infecting the world, and our usual lifestyles of eating out, traveling, and visiting loved ones thrown into disarray, we're sure almost everyone would like this year to be over pretty soon. With a second wave affecting most of Europe, and other nations not having even squashed out the first wave, various new restrictions such as lockdowns, curfews, travel restrictions, and restaurant closures have been reintroduced. So to give you a helping hand, we've compiled 9 ways to manage lockdown (in a loose sense), so you can make the most of this time at home, overcome any possible boredom, and potentially take something positive away from the unique experience. 
Binge on the books, movies, and series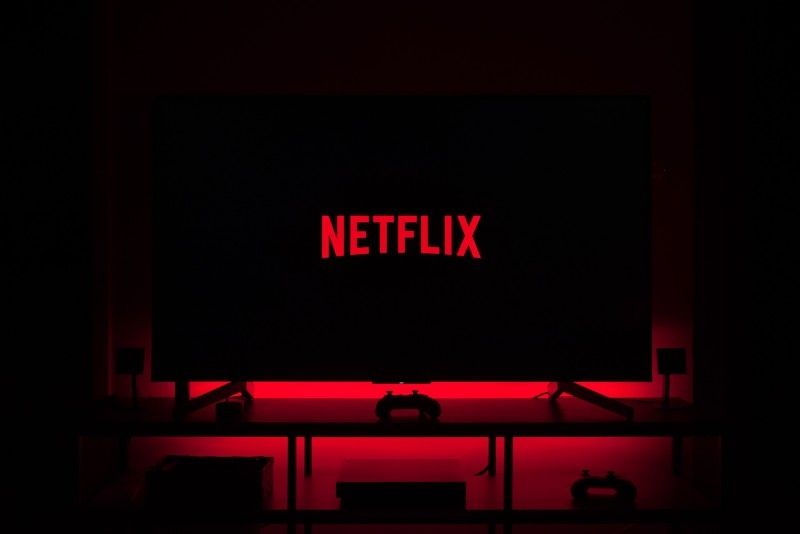 Whether you're team Netflix, team Amazon Prime, or both, we're currently saturated with loads of online streaming services that allow us to seriously binge on our favorite TV shows and movies. But if early commutes to the office stopped you from staying up all night to watch an entire season of Sex Education, why not relish in that extra free time at home and do just that? In terms of top LGBTQ shows to watch, we recommend Looking, Sex Education, Orange Is The New Black, Eastsiders, and Pose. And for films? Well, you can't go past modern hits like Love Simon and Call Me By Your Name, along with classics including Mean Girls, Brokeback Mountain, Priscilla Queen of the Desert, and The Birdcage.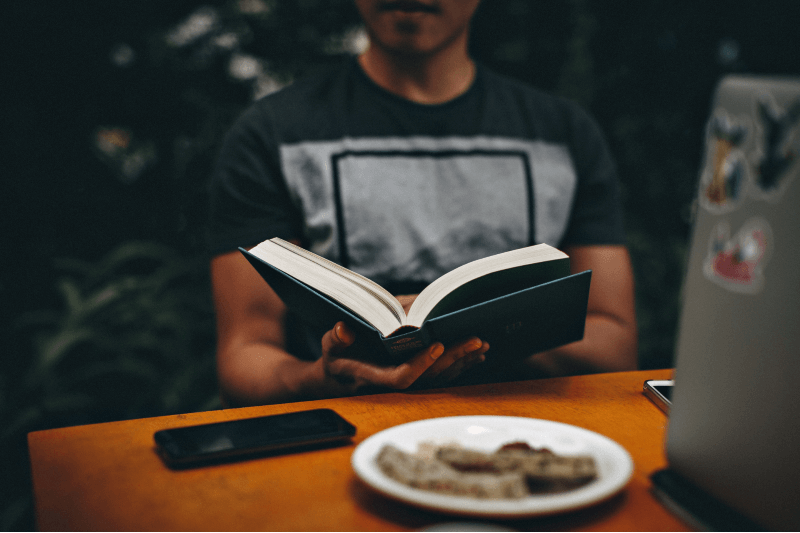 Once you've had enough screen time, why not settle in for the afternoon with a good LGBTQ-themed book? Our picks include Call Me By Your Name, The Velvet Rage, and Rubyfruit Jungle. After all, you'll be chilling in your apartment for a while, so nurture that imagination of yours with a great read and visit an alternate universe. If you're worried about a paperback not arriving in the post, opt for an eBook instead and enjoy the instantaneity of the net.   
Stay fit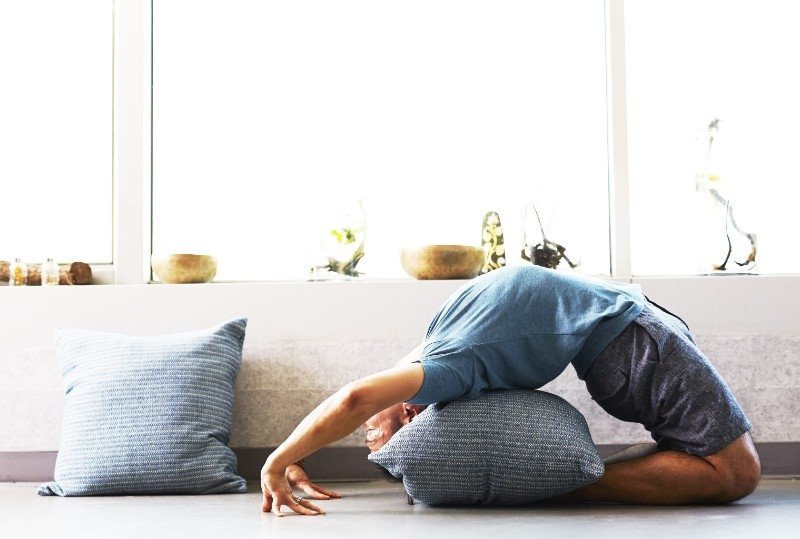 Whether you're a closet gym junkie, or an out and proud lifter, it's important both physically and mentally to keep up your gym routine or any other form of exercise. While your idea of exercise may initially involve a trip to the gym, or a run around your local park, curfews and potential lockdowns for some may mean this routine is no longer possible. But don't worry, there are plenty of different exercises you can do in your bedroom, so you have no excuse not to stay in shape. If you have a set of weights, you can easily continue doing bicep curls at home, but if not, why not get creative? Plant pots and books can also make great substitute weights, and help keep those biceps strong.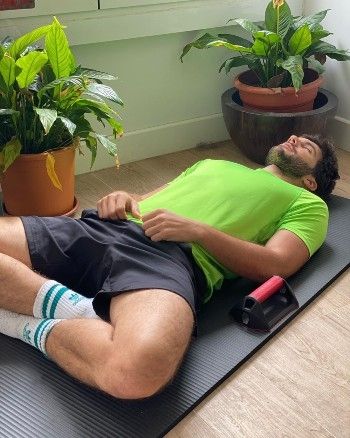 Sit-ups are also a no-brainer in terms of at-home gym routines, but if you need a helping hand to guide you through some exercise routines, Tom Daley has shared some great (and short) routines on Instagram that guide you on the right track. However, exercise at home should not be confined to just muscle gain and retention. There are many yoga and meditation sessions online, so why not devote an hour or so a day to one of these, and find your inner Zen during confinement? Your body and mind will thank you later. Yoga beginners looking for some simple routines should check out the 30-Day Challenge with Adriene or Guided Meditation Sessions by Alistair Appleton.   
Go virtual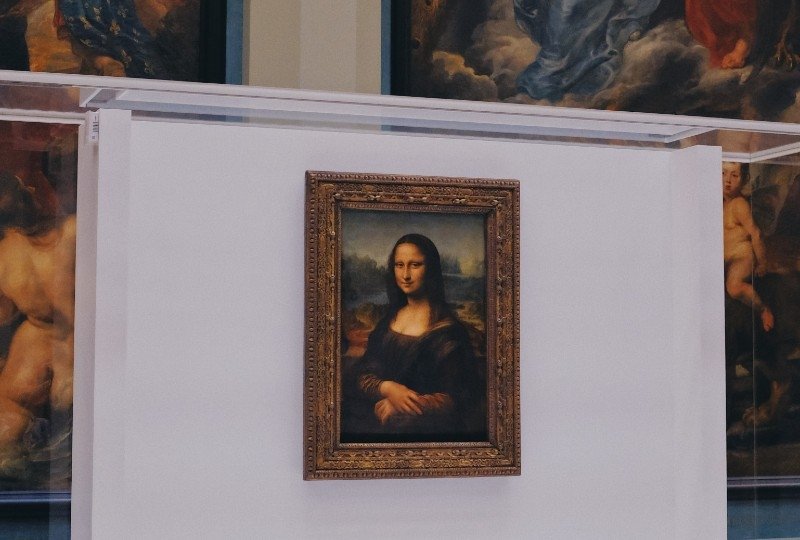 Ever thought of seeing Da Vinci's iconic Mona Lisa from the comfort of your own room? Well, right now you can do just that. A range of different museums and galleries are offering virtual tours of their exhibition spaces, where you can get up close and personal - in a virtual way - with some of the globe's most cherished artworks. The Louvre is offering tours of its Egyptian and Galerie d'Apollon collections, while the sister Musée d'Orsay is giving 'confiners' the chance to experience some of the world's most lauded impressionist works from the likes of Monet and Van Gogh. Those looking to step back even further into High Renaissance art should opt for the 360-degree tour of Michaelangelo's Sistine Chapel. From the safety of your own home, enjoy the exquisite frescos adorning the chapel, and learn why this is arguably one of the most famous artworks in the world.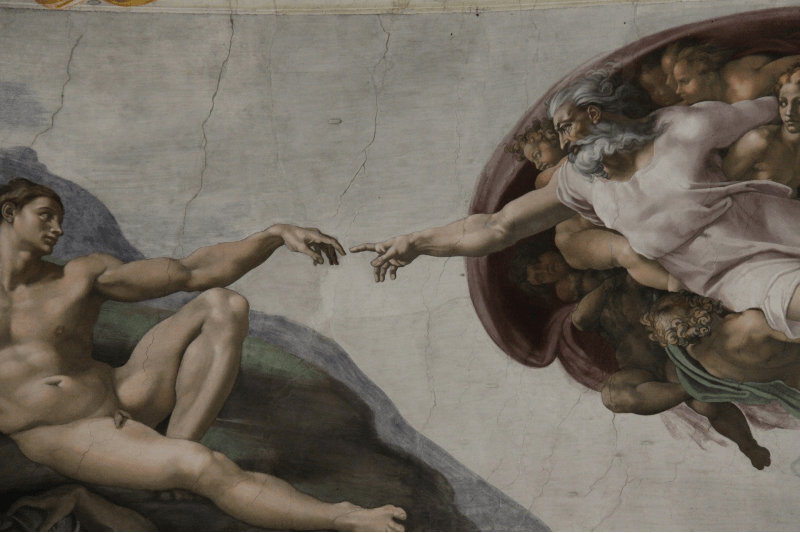 Alternatively, if you need a little inspiration, and want to browse a collection of different online museum and art gallery tours, check out Google Arts and Culture. The platform provides various tours, including everything from the Tate Museum in London and Uffizi Gallery of Florence, to the Rijksmuseum of Amsterdam. Even if you're not a major art fan, this is the perfect chance to brush up on some culture, and marvel at some of the most iconic pieces of the world while in lockdown.  
Unveil your inner naked chef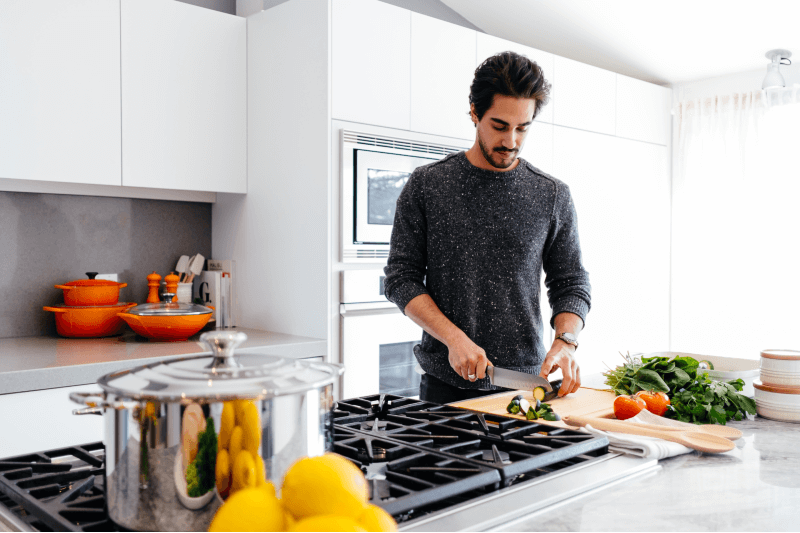 If you don't live alone, you can skip the naked bit, but city restrictions are a great time to nurture those cooking skills and experiment with a couple of new recipes. If a lockdown or curfew in your city has meant the closure of your favorite local Indian restaurant, don't despair, how about cooking a curry yourself? There are loads of recipes online, so you have no excuse not to start getting creative in the kitchen each evening. After all, you have the time! Popular sites to inspire you include BBC Good Food and Delish.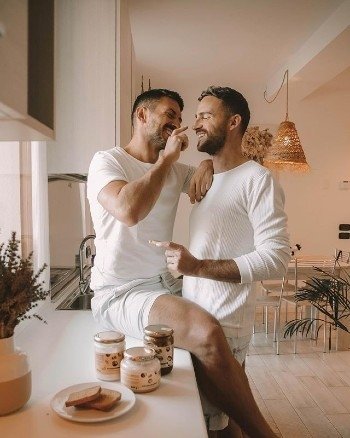 While lockdowns and restrictions in certain cities might mean cafes, restaurants, and bars are closed, supermarkets, produce stores, and local markets are in the main still open. This means you can pick up some fresh, quality ingredients to play with once back at home in your kitchen. New times can also represent new challenges and regimes, so why not use this occasion to experiment with a new diet. Maybe you've always contemplated trying vegetarianism for a month, or perhaps you wanted to eat less carbs. Now's the chance to try something new. After all, the world is going through a different period in itself, so why not let your diet follow suit too?  
Stay house proud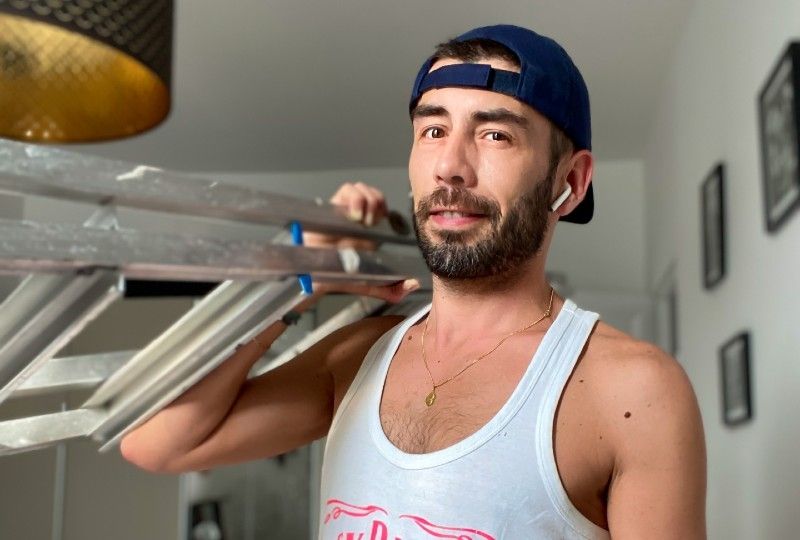 Happen to be a misterb&b host? Sure travel restrictions may mean you don't welcome any new guests for a while, but that doesn't mean you shouldn't start preparing for the travel surge to come once it's safe to travel again. Now is the perfect time to give your house or apartment a tender loving 'spring clean' from head to toe. Maybe the slow period also gives you a chance to give your place a little facelift, with some DIY projects such as painting a feature wall, adding some new shelves, or experimenting with a different furniture layout.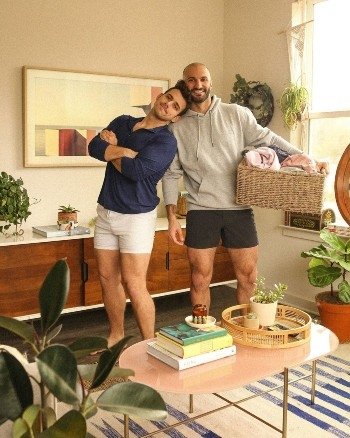 But a spring clean should not be limited to your actual home, but also your virtual home on misterb&b, should you be a misterb&b host. If you want to spruce up your misterb&b listing to make it even more desirable for potential guests in the future, check out our 8 Hacks on How to Spring Clean Your Listing. Who knows, once this unique period is over you may not have time to do this, so seize the moment while you're free!     
Enjoy the free giveaways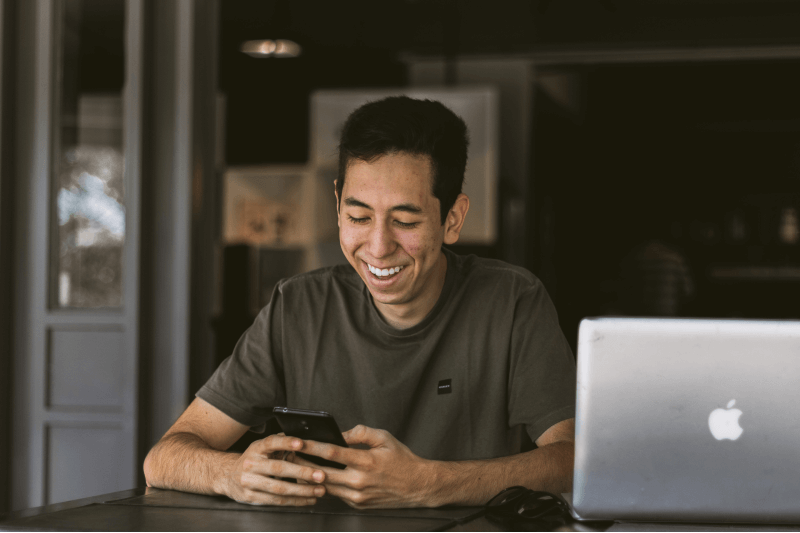 One of the most interesting aspects of the Coronavirus pandemic has been the altruistic way in which the world has responded, and this extends to companies too. You may have seen that many phone companies have been giving out free gigabytes to their users, meaning you have all the more reason to spend a little more time catching up with loved ones on Facetime and WhatsApp. Several newspapers have also been giving out free subscriptions, including The Telegraph, which is offering a free 30-day trial. This will allow you to stay up to date with all the latest informed news, rather than relying on potentially false claims seen across your Facebook feed.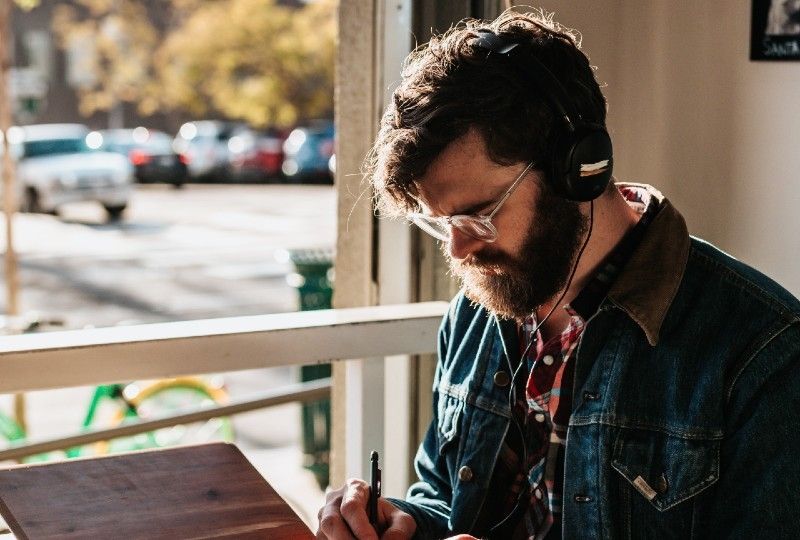 If you are getting tired of the routine of working from home, and you find yourself with a few hours of spare time each day, why not learn a new skill during lockdown? There are plenty of e-learning platforms offering courses online for free. A great one is the free, online Ivy League Courses. Always liked the idea of having a basic understanding of Arabic or German? Sign up, and start 2021 with a new language under your belt! Who knows, it could be a make or break asset for a new job you may one day apply for. Speaking of careers, if you want to return to the office adept at many work-related resources, or you want to make the most of working remotely, check out some of the free LinkedIn Online Courses.  
Keep the partying up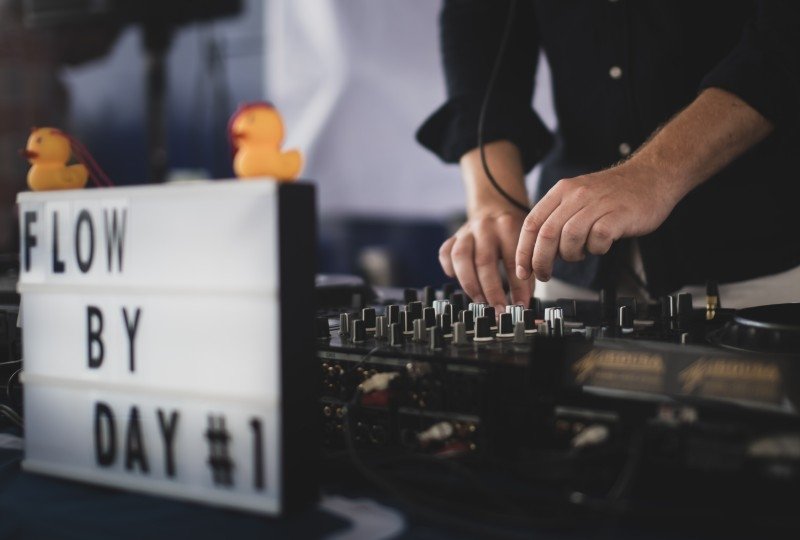 Happen to be a die-hard party animal who loves nothing more than a good dance floor or underground rave? Sure, the closure of many clubs and concert venues throughout the year may have been your idea of hell, but you can still rave to your heart's content from the confines of your four walls. Thanks to a series of online platforms, including Facebook, many DJs are live streaming sets which you easily join from your home. The only thing you need to bring to the table are your best party spirits and a beverage of choice.
Forever Tel Aviv regularly updates its Facebook page with a series of different DJ sets which you can live stream from YouTube and SoundCloud. United We Stream is also an excellent page, which streams various DJs, direct from Berlin. Who would have thought such restrictions could lead to such convenient and affordable clubbing? Perhaps after this, we may never feel the need to pay an entry fee again!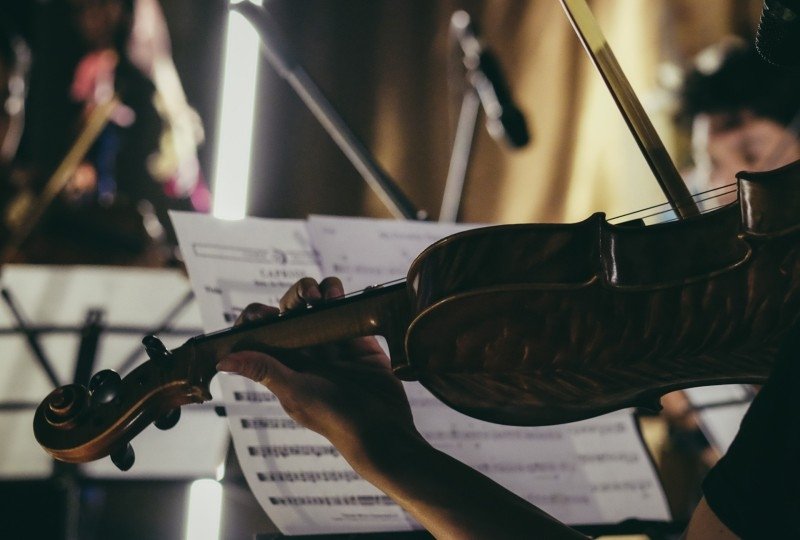 However, if you prefer the idea of more low-key music appreciation, however, the Seattle Symphony is also offering live broadcasts. Otherwise, why not check out the Facebook pages of some of your favorite local bars, chances are they will be hosting livestream drag nights, trivia, or bingo.  
Plan your next trip via misterb&b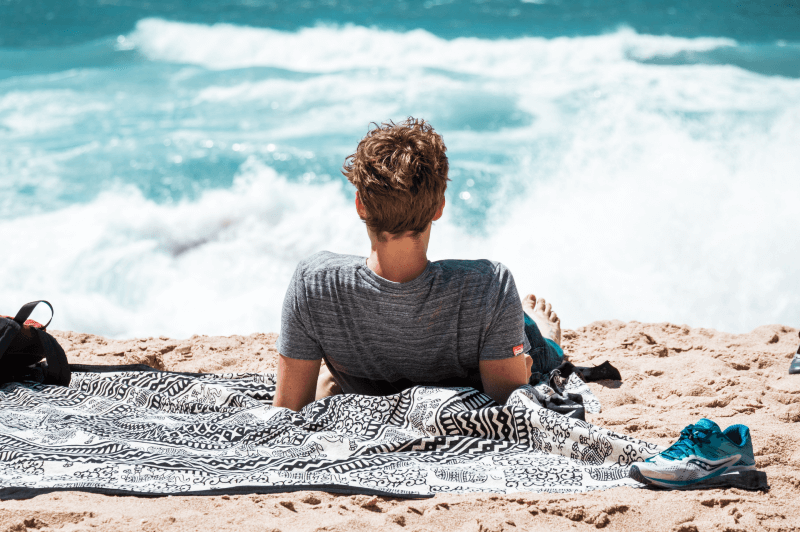 Sure, travel is a little more complicated right now, but that doesn't mean we can't start dreaming about the exciting vacation that awaits us once it's time to move again. If you're more or less confined to a big capital city like Madrid or London, perhaps the idea of hitting a gay beach is your idea of perfection. Whether you're in the States, Australia, or Europe, there are loads of different gay beaches across the globe, where you can drop towel and soak up some vitamin D. Alternatively, if you're cooped up at your parents' house in the countryside, maybe a city vacay to gay travel hotspots like NYC or Paris is exactly what you're after.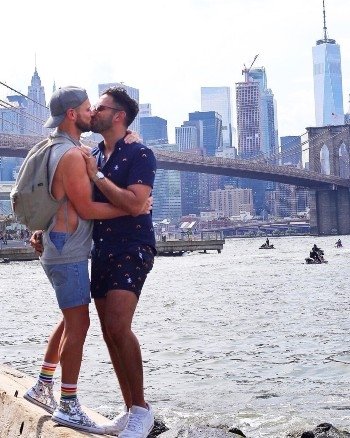 Even if you don't plan to travel for a while, but still have the possibility to go out and about for an hour or so per day wherever you're staying, why not use that limited time when you're getting some daily exercise or walking the dog to soak up the charm of your own city? Loads of cities in both Europe and North America are home to some of the globe's best gayborhoods, so check out Europe's Best and North America's Best, perhaps they're right on your doorstep. 
Keep networking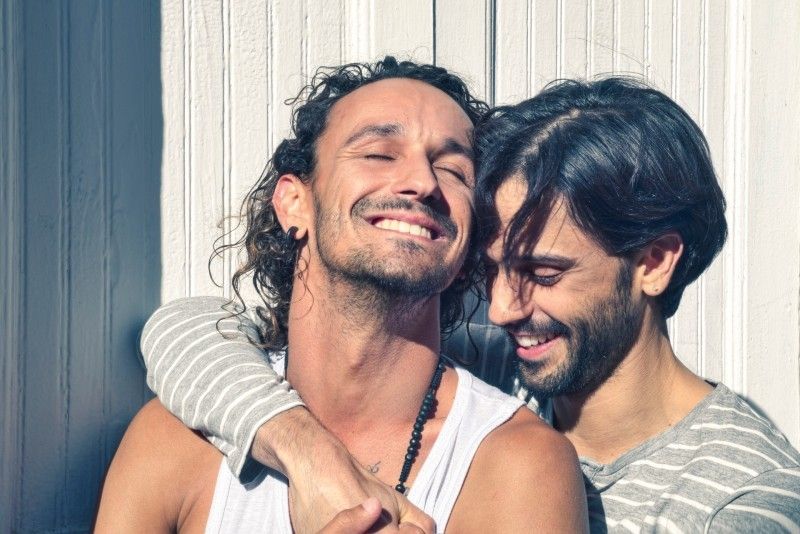 We're social creatures at heart, so naturally the idea of social distancing seems a little overwhelming at first. If you are used to being the 'dame of the ball' in your local gay bar or club, and love nothing more than a little bit of casual fun on a Saturday night, you'll have some adjusting to do. While you should be free to act as you please anytime of the year, lockdown means lockdown, so sex should be limited to either yourself, your partner, or someone you live with (yes, you have permission to make a move on your roomie now!) at the moment.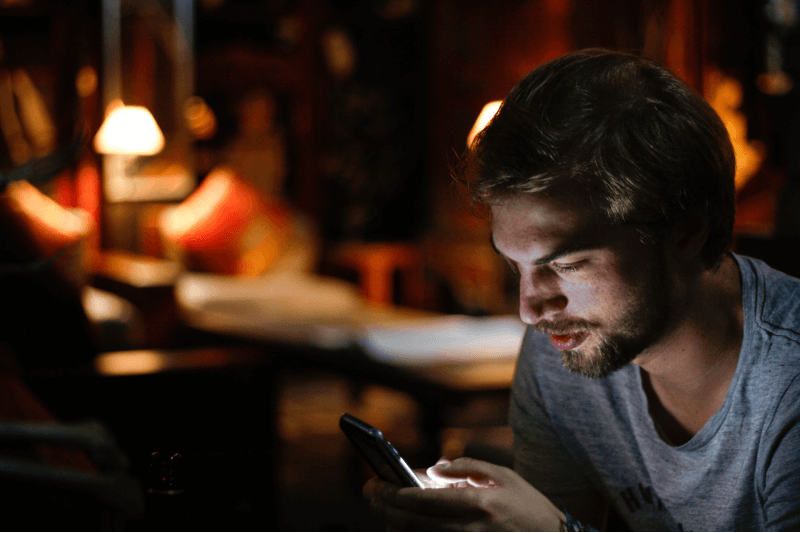 While Coronavirus is not a sexually transmitted disease, it is highly contagious through contact, so avoid any casual hookups at this stage. Instead, why not turn to the dating apps, like Tinder, Grindr, or Hornet, and engage in some safe flirtation at a distance? You can schedule your first 1:1 date once we're all a little more free. After all, everyone likes someone who's a little hard to get, so current social distancing may just be the right strategy for you. Otherwise if you already have someone in the pipeline, video chat can also be a thing, should you wish to move beyond the texting. Kissing, touching, and interacting with multiple different people throughout the week is not what lockdown is about, and is a surefire way to spread Covid-19, so take things easy just for now.
So with a few simple tips, some structure, and a whole lot of motivation to try something new, you too can make the most of this strange time, and experience something different and unique to look back on in the future. 
Looking for a change of scene once travel is back up again? Check out The World's Most Unique LGBTQ-Friendly Hotels.